WPNS provides a place for young children and their families to learn and play together. Children bridge the gap between home and formal school by making friends with their peers, learning to co-exist successfully in a group and learning to work with adults other than their parents.
At WPNS children learn and play in an environment created especially for them, where things are made to be explored and are scaled down to their level. Our school offers parents the opportunity to participate as they watch their children interact with others. Parents learn more about child development as they work in the classroom. They also gain the support and friendship of other preschool families. One goal at WPNS is to provide for the physical comfort and safety of the children in our care. We have planned a stimulating environment (inside and out) that meets the needs of all children. We also provide for the emotional and social needs of the child. We assist with separation issues and show constructive ways to work out disputes. Children learn how to cooperate, share, take turns, verbalize feelings, defend their rights and respect the rights of others.
WPNS works to ensur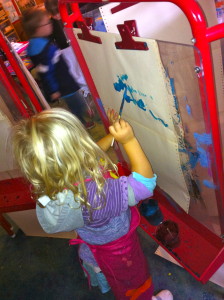 e that a child has the following basic skills when he/she moves onto Kindergarten:
Has developed a strong self confidence.
Knows how to cooperate and take turns.
Has developed listening skills.
Has learned how to problem solve and make proper choices.
Takes initiative in exploring things of interest.
Respects self and others.
Understands relationships between objects and events.
Recognizes similarities and differences.
Feels encouraged and excited about the "love" of learning.