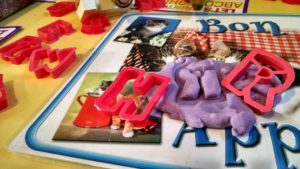 Winters Parent Nursery School is a "Play Based, Social Structured" program. We believe children learn through play and need educational play experiences to develop self-confidence to become prepared for the higher level of their educational journey. WPNS provides a place for young children and their families to learn and play together. Children bridge the gap between home and formal school by making friends with their peers, learning to co-exist successfully in a group, and learning to work with adults other than their parents.
At WPNS children learn and play in an environment created especially for them, where things are scaled down to their level and can be explored. Children prepare their own food, clean up after themselves, make their own choices, and take responsibility for their actions.
Our school offers parents the opportunity to participate as they watch their children interact with others. Family members learn more about child development as they work in the classroom and from staff members. They also gain the support and friendship of other co-op families. We find that many of the friendships begun here flourish years into the future.
We believe that all children are special and that they should enjoy school. We ask that the family members participating in the teaching process not "correct" children when they are doing projects. Since our activities are set up to encourage creativity, there is rarely one "right way" to do them. More importantly, at this early stage of learning, we allow our children to explore options and to build self-esteem. Family participation in the classroom plays an important part in this experience. The rewarding results are that the children, families and staff are constantly growing – physically, emotionally, socially, and intellectually.